When you're looking for a birthday party place in Mechanicsburg…Trindle Bowl is your party headquarters!
Kid's Birthday Parties at home can be a lot of work, not mention the clean up afterwards.  So whether you are planning a birthday party for kids, teens, or adults, let us do the work so you can relax and enjoy the party.
Check out our Party Packages, then let us take the hassle out of your special day!
Choose Your Party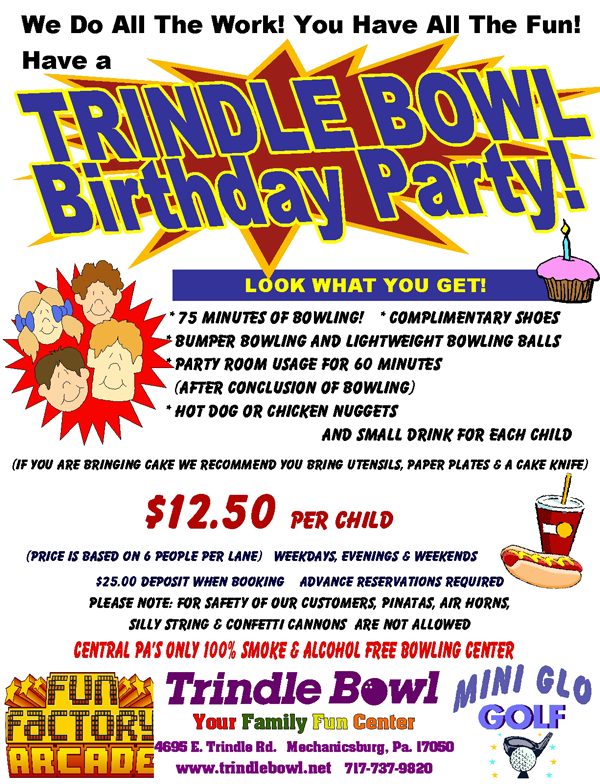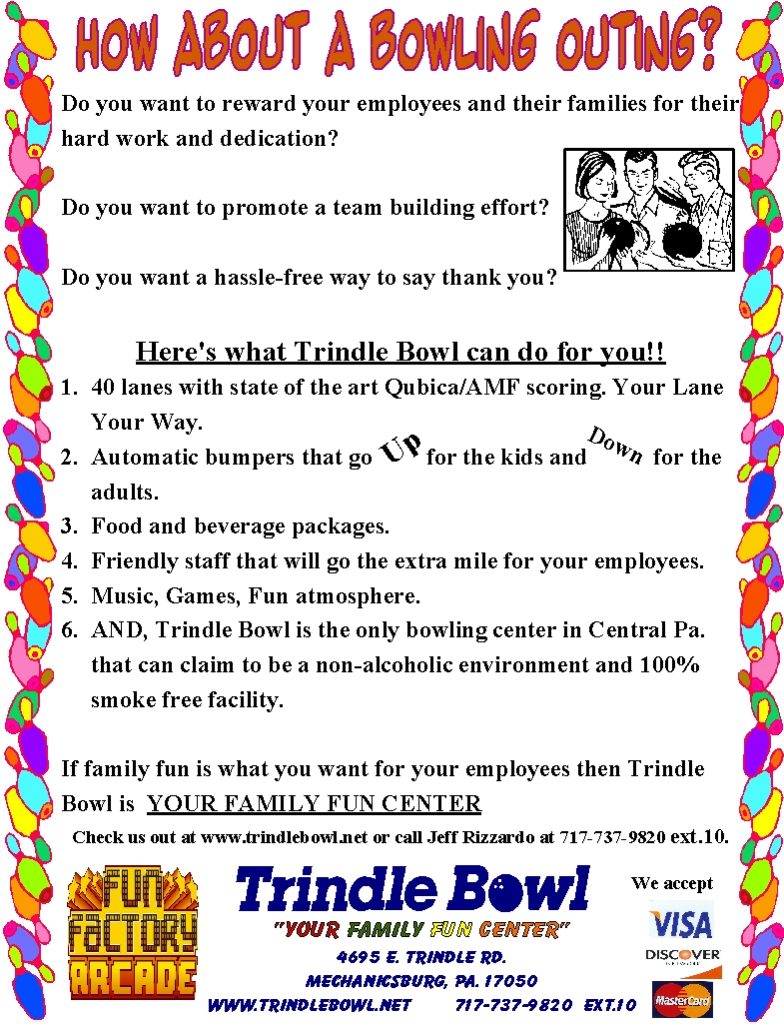 Trindle Bowl is the perfect venue for your next company outing. Bowling enjoys widespread appeal – everyone can do it and you don't have to bowl like a pro to have fun! It is reasonably priced, everyone can play, and it is not influenced by the weather.
A company bowling party will help you improve company morale, enhance communication skills, and promote teamwork and sportsmanship.
"The employees of Atlantic Central Bankers Bank and I would like to thank you again for the wonderful time we had last Saturday at Trindle Bowling Center. Your staff was very accommodating and it only took moments to get our shoes and set up our lanes. We also appreciated having the private room for the food. We ha an exceptional time!"
Kind regards,
Tammie Dailey"
We will design a corporate package to suit your needs. Please call: Jeff Rizzardo at 717-737-9820 extension 17